Evangelist Candace Briwder
First Lady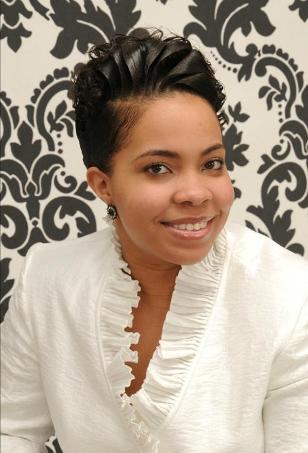 Candace Yvette Briwder was born June 11, 1986 to Minister Paul and Caroline Brooks. She, along with her three siblings, was reared in a sanctified household. As a young girl, her parents greatly influenced her love for Christ. During these formative years, her mother and father kept her in line with the word. She was brought up at The Lord's Tabernacle Holiness Church. It was there that the seeds of ministry were first planted.
After graduating high school, Sister Candace accepted the call to salvation began to seek and fall in love with God. At the age of 20, she was filled with the Holy Ghost and shortly thereafter, she married then Minister Christopher D. Briwder. Together they have three sons Caleb, Cody, and Christopher, Jr.
After working, learning and growing in other ministries, God sent Elder Briwder out to plant Temple of Praise. Lady Briwder worked along side her husband in the building of the ministry. From cleaning the facility to teaching Sunday School, Lady Briwder has been committed to the work of God. However, her main duty was the building of the women's department which allowed God the opportunity to develop and position her for a ministry of her own.
Though she worked and moved as God saw fit long before, she formally accepted her call in 2016 and enrolled in the Missionary Candidate Institute of TN Fifth Jurisdiction of the Church of God in Christ. In April 2017, she was capped as Evangelist Missionary and has continued to labor for the Kingdom of Christ. Temple of Praise has a jewel in Evangelist Briwder. Her natural and spiritual gifts to the ministry are irreplaceable. Her work for the Lord has only just begun.
There is much more to unfold in the coming years and she is looking forward to all that God has in store for all those connected to her.